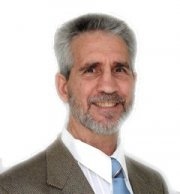 Mark Garber
Mark Garber's first term as president of Atlanta Metro Dancesport. began in January 2012. Previously, Mark served as treasurer for this chapter of USA Dance, Inc. for four years. He has been a member of USA Dance, Inc. (formerly USABDA) since 1992. Mark served on the board of Atlanta Ballroom Dance Club in the mid 1990's and has been an avid social dancer, competitor and volunteer. Mark has passed the DVIDA medal exams through gold in International Standard and is currently working on passing the DVIDA Gold Star.
Developing and maintaining software for non-profit organizations is Mark's passion. As a software developer, Mark's current projects include creating software to improve the member participation, transparency, and cost effectiveness of non-profit sports and social organizations.
Mark's alma mater is Georgia Institute of Technology where he earned two masters degrees—one in electrical engineering and another in mathematics.